Separating and need legal advice?
Buying or Selling | Fixed Price Conveyancing
Mediation and Dispute Resolution Options
Contesting a Will | Free 30 Min Consult
Create a Will and Power of Attorney
SPRINGFIELD LEGAL SERVICE LEADING THE WAY SINCE 1999
Since 1999 Springfield Legal Service has offered expert legal services within the Springfield and wider Ipswich region. The success of our firm has been built on by providing specialist and tailored legal advice from individuals through to large corporations.
We strive to always uphold the our underlying mantra of "We fight for right." The legal space is complex and we know it can be daunting but we guide you through the minefield. Our many years of experience and commitment to excellence have ensured we have had a long and successful tenure within the Springfield and Ipswich area.
At Springfield Legal Service, you receive the kind of quality and service you expect from a leader. Our company is always evolving as the needs or our customers change and as new opportunities are created in the market. You can rest assured that, working with Springfield Legal Service, you will enjoy the latest services, technology and developments in the industry.
We make it our responsibility to know you and your legal rights. We work closely with you to ensure that the solutions we provide are tailored to meet your unique needs and challenges. We are committed to your success.
Springfield Legal Service has a team of dedicated legal conveyancers, providing property conveyancing services for real estate buyers & sellers in Australia.
We specialise in divorce & separation, binding financial agreements, spousal and child living arrangements, division of property, superannuation and assets.
We know an expertly written will and a well-planned estate brings true piece of mind for your future. It is so important for your family's security.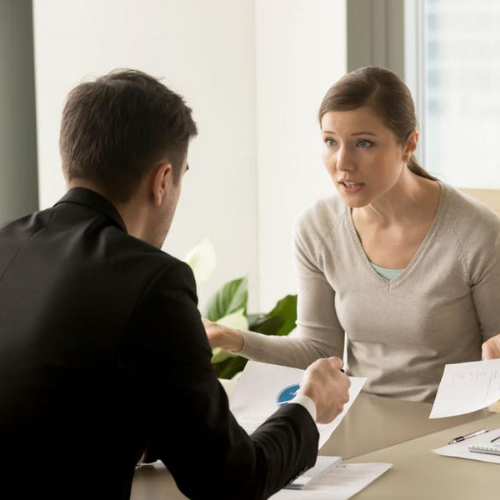 Have you have been unfairly left out of a Will or left with an unfair share? We can help you dispute, contest or challenge the Will to ensure you receive all that you deserve.
We represent clients who are alleged of serious crime including but not limited to drink driving, murder, manslaughter, assault and other violent offences. 
We fight for right!
We know no two businesses are the same, when you work with us, it's a guarantee, practical, affordable legal solution tailored to meet the unique needs and risks of your business.
Since 1999 – Springfield Legal Service has been the forefront of  innovative and solutions based legal advice in the Springfield and Ipswich region. We always fight for your rights and never take the easy road. We are locals and know the area and the people. We are your local legal experts.
I sold a property through SLS. Excellent end-end service. Other than signing paperwork and answering yes or no, did not have to do much as landlords.
A small and friendly firm. My solictor was very helpful when drawing up my Will. She left no stone unturned. I feel my beneficiaries will now be taken care of should i pass away unexpectedly. Highly recommend this firm if you want a Will drawn up. They also do conveyancing as well
Chris and his team have helped me with a number of legal matters (business and personal). Professional service, always helpful and nothing is ever too much trouble – very highly recommended.
The family merger law has been a hot topic since its proposal in 2018. The Federal Government proposed to turn Family Court as a standalone court,...
read more
We're here to help. Make an Enquiry here
Phone: (07) 3288 3511
Mail: info@springfieldlegals.com.au
If you have a question, want some more information or would just like to speak to someone, make an enquiry now and we'll be in touch with you as soon as possible.
Our many years of experience and commitment to excellence have ensured that our clients return to us for further legal service.
Locally based boutique firm serving the community. You receive the quality and service you expect from legal experts. We make it our responsibility to know you and your legal rights.
"WE FIGHT FOR RIGHT!"
We have been in Springfield since January 1999 and Peter Walsh has been a solicitor in Ipswich since 1979.
1/6 Commercial Drive Springfield Qld 4300
PO Box:
PO Box 4111 Springfield Q 4300
Email:
info@springfieldlegals.com.au
Copyright 2020 @ Spring Field Legal Services. Website by Digital Bravado